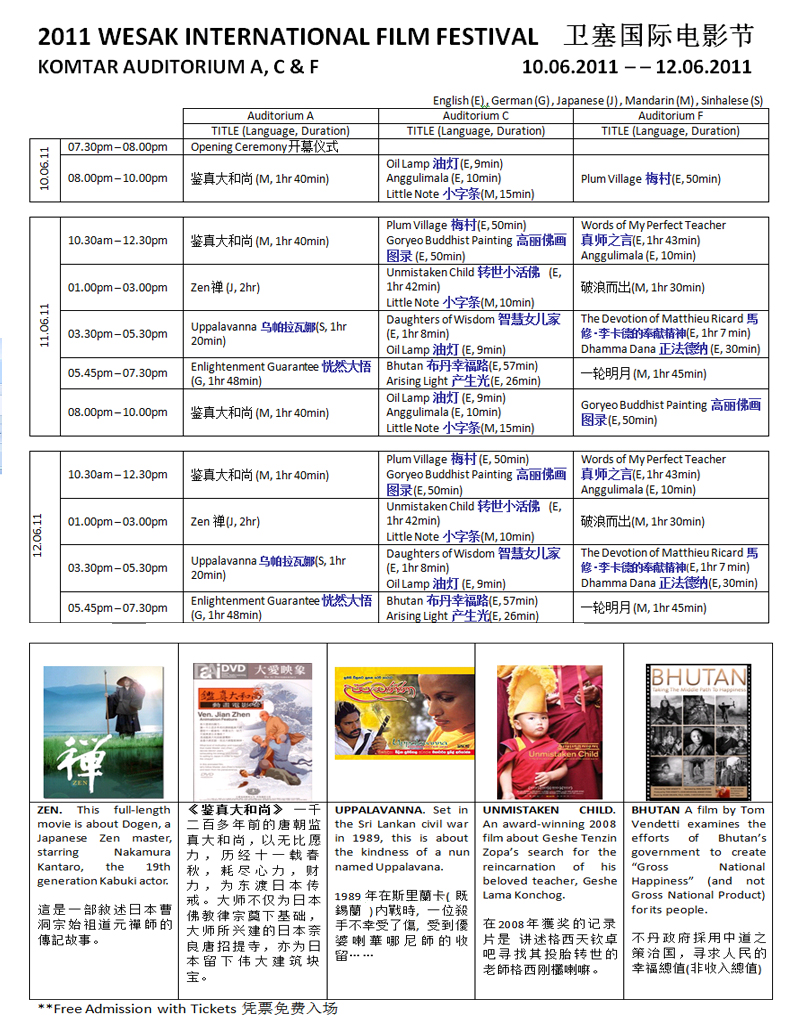 The biyearly Penang Wesak International Film Festival which is jointly organized by
Than Hsiang Temple, the Young Buddhist Association of Malaysia Penang Liaison
Committee and various Buddhist organizations in Northern Malaysia will be held
at The Auditorium, Komtar, Penang from 10th June to 12th June 2011.
The opening ceremony will be officiated by Venerable Wei Wu, the abbot of Than
Hsiang Temple at 7.15 pm on 10th June.
There will be 18 movies shown at three theatres daily. Please refer to the schedule
for details.
All admissions are by free tickets. Please contact:
1. Than Hsiang Temple 04 – 6414822
2.YBAM Penang administrative centre 04-6591598,04-6591601
3.Yayasan YBAM 04-2287146
4. Mahindrama Temple 04 - 2825944
5.Butterworth Buddhist Association 04-3334499
6.Seberang Prai Tengah Buddhist Association 04-5382277