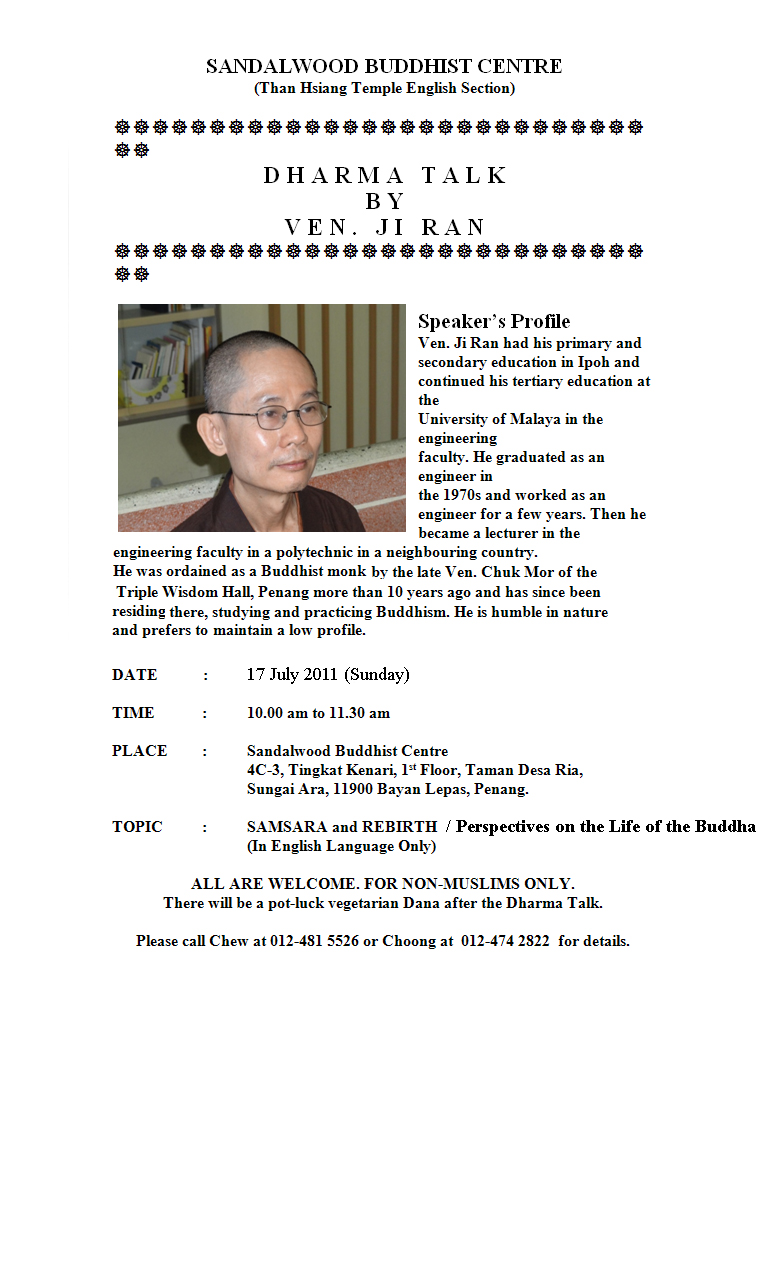 Dear Brothers and Sisters In The Dharma,
Please be informed of this Sunday's Dharma Talk in English.
Date : 17-7-2011 (Sunday)
Time : 10.00am - 11.30am
Venue : Sandalwood Buddhist Centre4C-3, Tingkat Kenari, 1st Floor,Taman Desa Ria, Sg. Ara, Penang.
Speaker : Ven. Ji Ran
Topic : Samsara and Rebirth / Perspectives on the life of the Buddha
There will be a vegetarian Potluck lunch Dana after the talk.
All of you are welcome to join in for the opportunity to perform the meritorious deed of offering food dana to Ven. Ji Ran as well as become part of the Sandalwood Buddhist Centre's community to learn and share in its Dharmaduta activities.
See you at the above dharma talk and potluck lunch dana.
With metta,
Choong T M
for Sandalwood Buddhist Centre