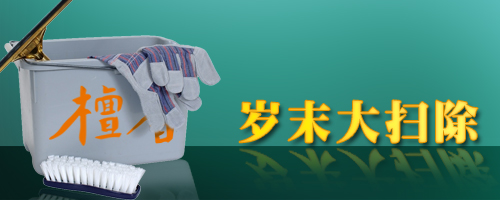 With the spring festival just round the corner, Than Hsiang Temple will once again be launching our annual Spring cleaning to usher in the Chinese New Year.
Than Hsiang Temple will hold its annual spring cleaning on 29th December at 8.30am till noon .
With the dust and dirt accumulated over the year, we need to pool our resources to thoroughly clean the building to give it a facelift for the New Year.
Moreover a clean environment is a pre-requisite for a healthy living and a healthy mind needs in turn a healthy body. Let us play our part by making the temple into a sort of "pureland "
Let us also take the opportunity of participating in the annual spring cleaning to reflect (by analogy) on eradicating the three poisons of greed ,anger and delusion from our minds.
Lunch will be provided for all participants and we look forward to see you joining us for this meaningful annual event.