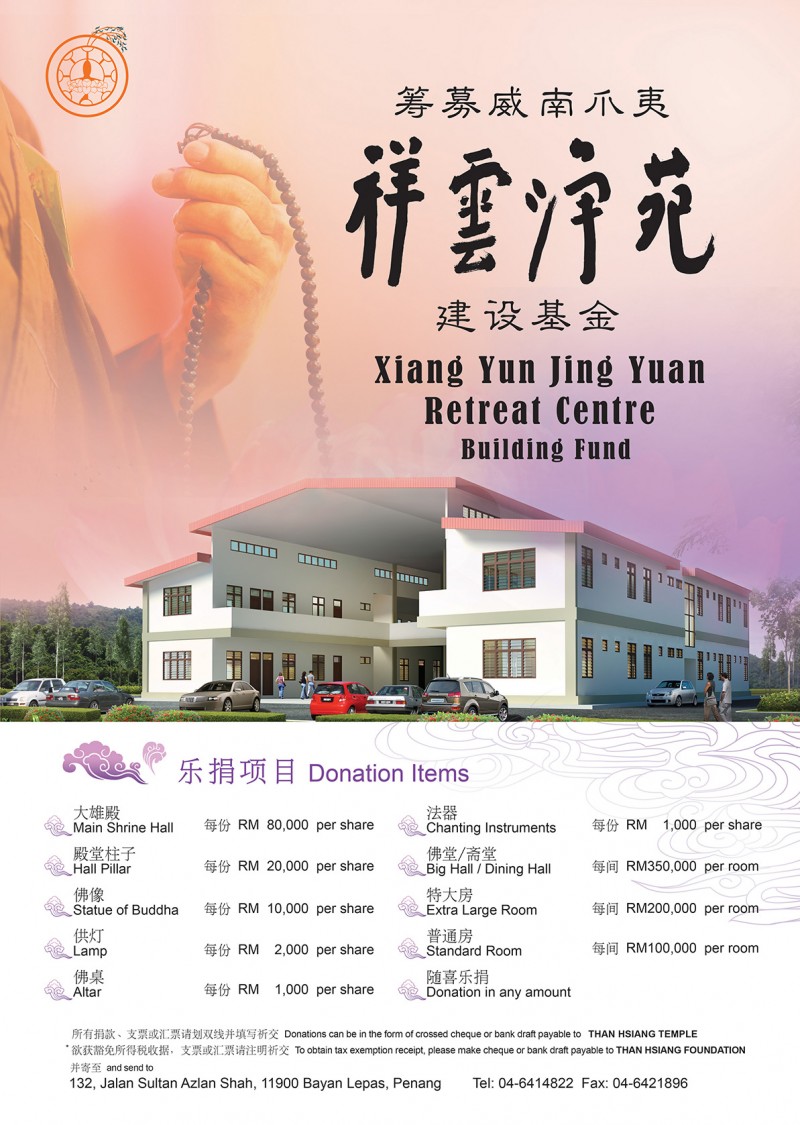 Xiang Yun Jing Yuan Retreat Centre is a two-storey building located on a two-acre land in Jawi, Seberang Perai Selatan. It is one of the independently-run branches of Than Hsiang Temple. Under Than Hsiang's Conviction of 'The Young to Learn, the Strong and Healthy to Serve; the Sick and Aged to be Cared for and the Departed to Find Spiritual Destination', it will be actively engaged in promoting Buddhist cultivation, education and welfare programmes for the benefits of the public.
The Retreat Centre will house a Main Shrine Hall, three prayer halls, four extra large rooms and eight standard rooms. The Retreat Centre will be an ideal venue for retreats as well as dharma programmes and activities.
The centre seeks to exemplify the Bodhisattva spirit of compassion and wisdom through its Buddhist education and commitment to welfare activities.
Your generous contribution and support will not only make this project possible but a success.