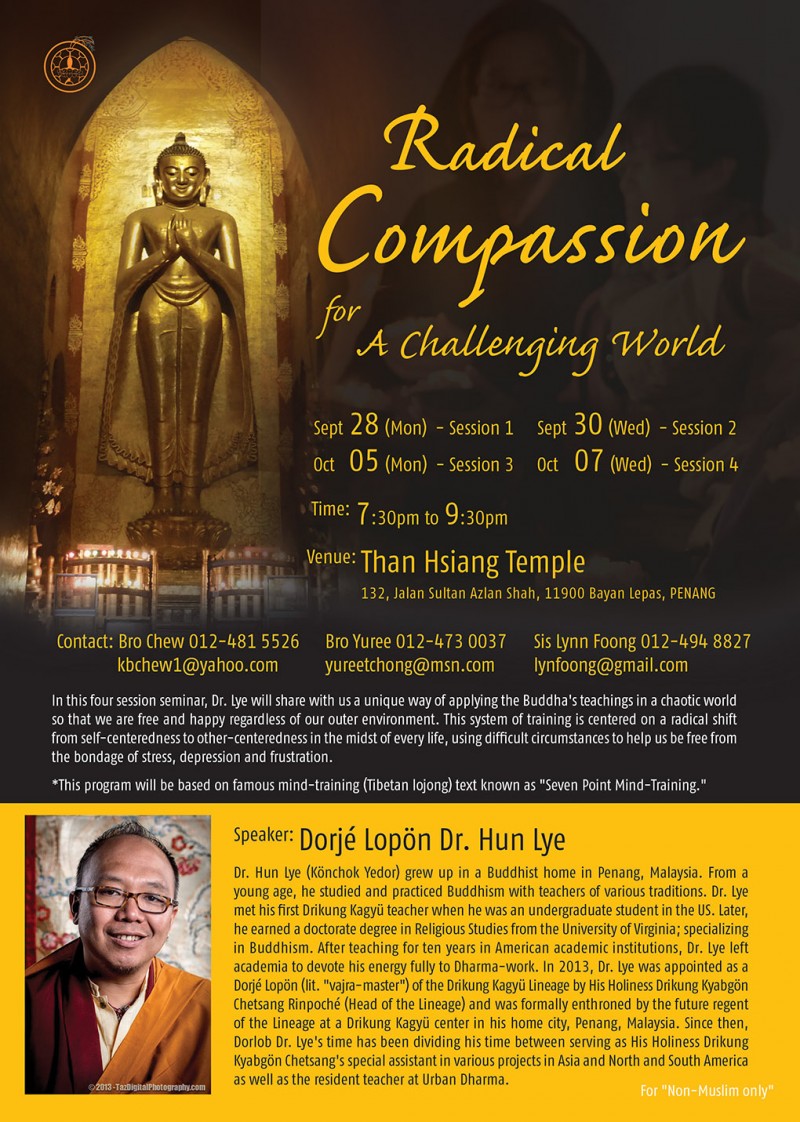 Radical Compassion for A Challenging World - by Dr Hun Lye
Date : Session 1:- Sept 28 (Monday);
Session 2:- Sept 30 (Wednesday);
Session 3:- Oct 5 (Monday); &
Session 4:- Oct 7 (Wednesday).
Time: 7:30pm to 10pm
Venue: Than Hsiang Temple
Contact:
1. Bro Chew 012-481 5526; kbchew1@yahoo.com
2. Bro Yeoh 016-454 5510; mikoykb@yahoo.com
3. Bro Yuree 012-473 0037; yureetchong@msn.com
4. Sis Lynn Foong 012-494 8827; lynfoong@gmail.com
In this four session seminar, Dr. Lye will share with us a unique way of applying the Buddha's teachings in a chaotic world so that we are free and happy regardless of our outer environment. This system of training is centered on a radical shift from self-centeredness to other-centeredness in the midst of every life, using difficult circumstances to help us be free from the bondage of stress, depression and frustration.