Submitted by soonchien on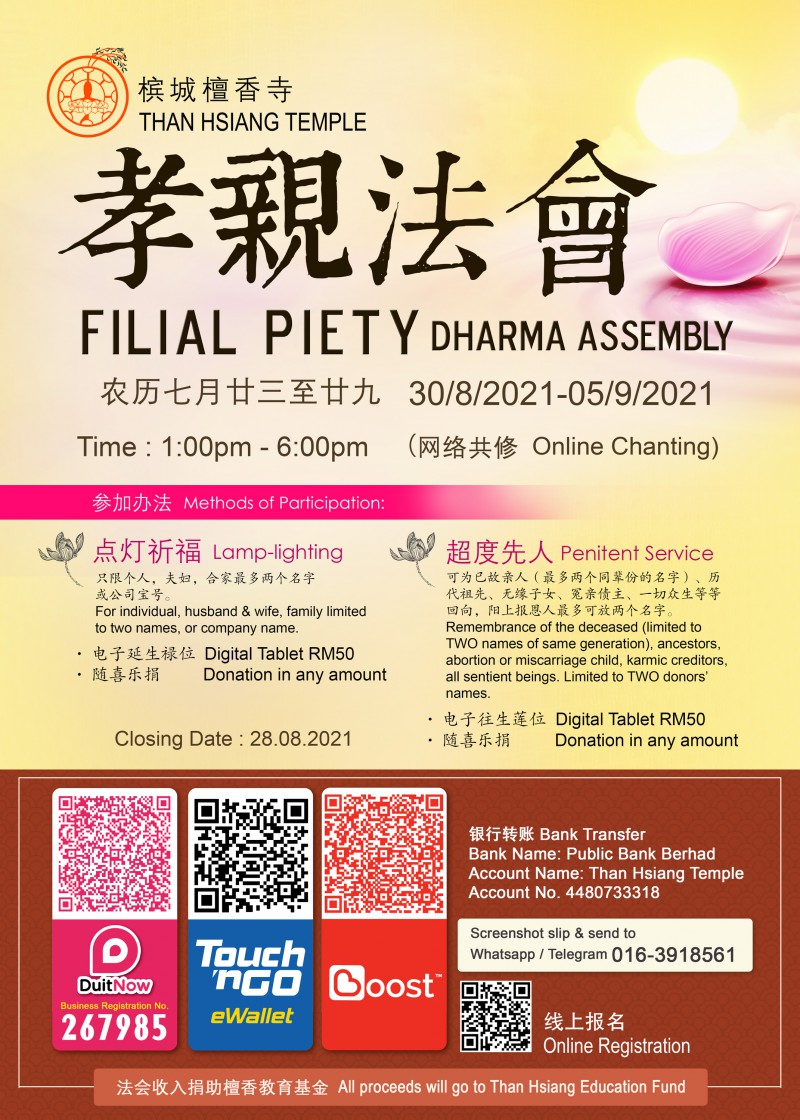 Than Hsiang Temple is organising a Filial Piety Dharma Assembly from 30.8.21 to 05.9.21, to promote filial piety and the Buddhist way of celebrating Ullambana Festival (Seventh Lunar Month).
There will be Lamp-Lighting (blessing for living parents and relatives) and penitent service(remembrance of the departed parents, ancestors, karmic creditors, abortion or miscarriage foetus and all sentient beings)
to be carried out during this period.
Registration is opened for public in donation as your wish basis. Merits accrued will be transferred for the well beings of the nation and devotees.
All donation will be channeled to Than Hsiang Education Fund.
Closing Date : 28/08/2021
Google Form Link :
https://forms.gle/HTFBVsrK12PjkaR9A
For any enquiry please
whatsApp http://wa.me/0163918561