Submitted by soonchien on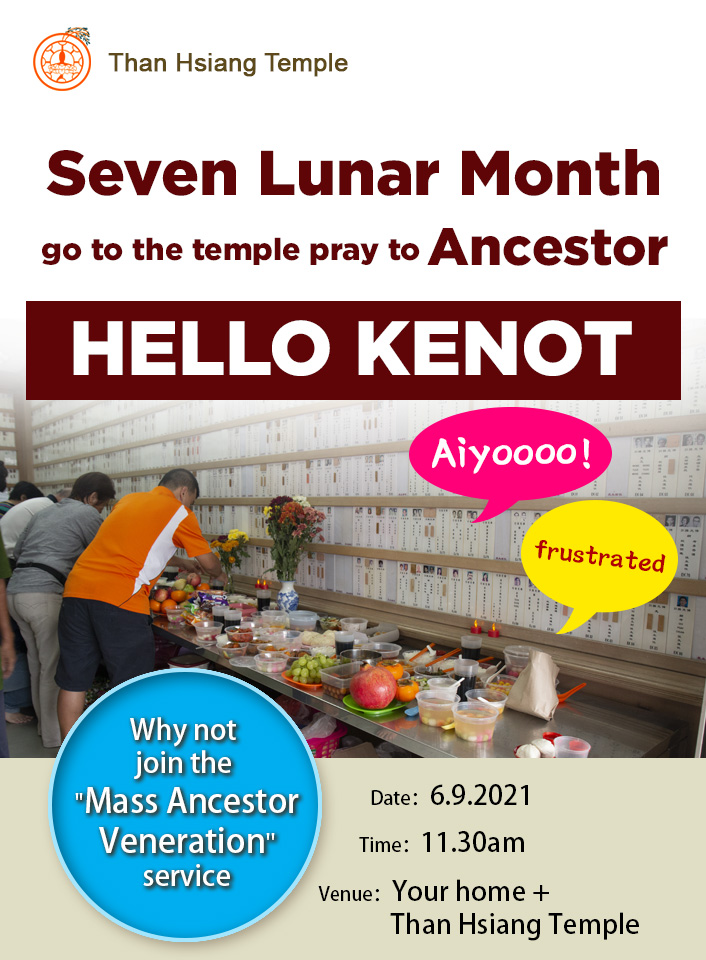 "Wei...this year still cannot go to pray Ah Kong Ah Ma at temple leh" "How ah? Long time didn't go to pray ancestor liao!"
"Be cool...why not let Than Hsiang Temple solve your problem. You can join their Mass Ancestor Veneration on your behalf mar..."
"What's that?"
Many devotees feel uneasy for not coming to temple to pray their ancestor during the Seventh Lunar Month. Than Hsiang Temple is organizing the "Mass Ancestor Veneration on your behalf" on the Ksitigarbha Bodhisattva Celebration which held on 6 September 2021 at 11.30am. You just have to stay at home, follow our live broadcasting and prayer. There will be a short teaching by Ven. Wei Wu on the significant of this activity.
You just have to register the name of deceased with us. Your donation will be channeled to International Buddhist College, Phor Tay Schools, Mitra Welfare Centre and Wan Ching Yuen Centre.
All are welcomed to join. Sadhu! Sadhu! Sadhu!
Live Streaming
https://youtu.be/zesq_w8atKg
For any enquiry please whatsApp http://wa.me/60103971367
or contact 04-6437833 / 04-6414822