Submitted by Mengkeong on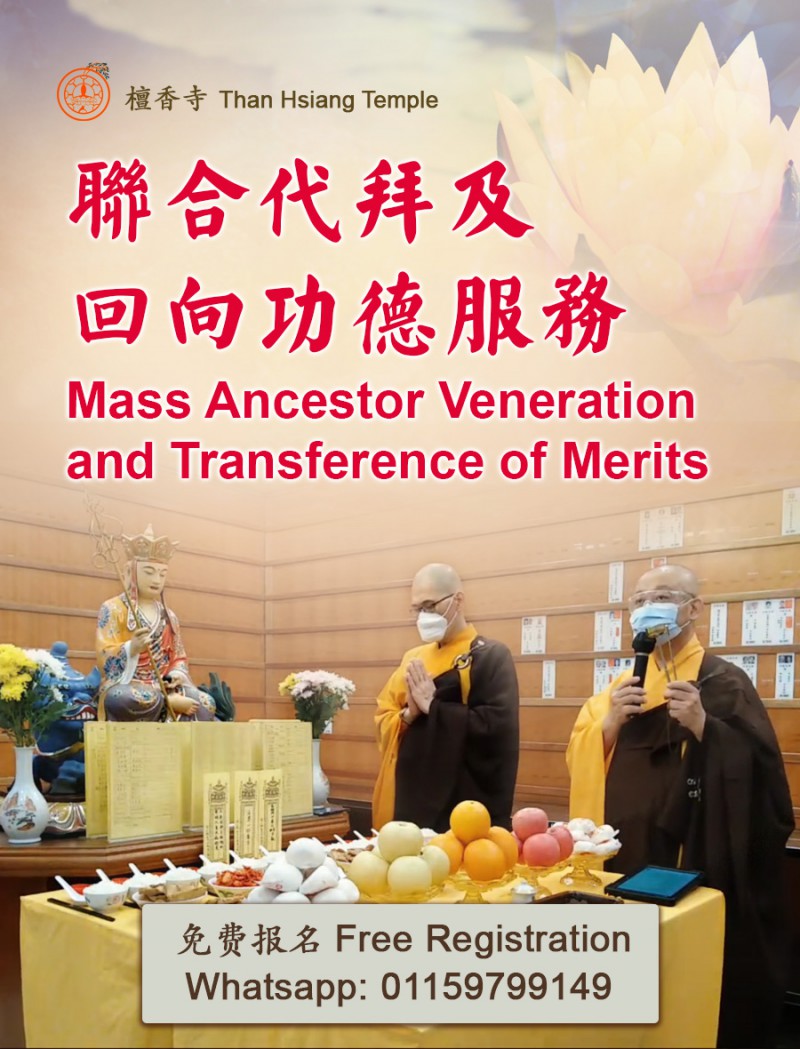 Than Hsiang Temple will stop the "Ancestor Veneration on your behalf" project and change it to "Mass Ancestor Veneration and Transference of Merits". Kindly register early to facilitate chanting services. The food offered would be similar to those offered during dharma assemblies but on a smaller scale instead of individual sets. We aim to cut food wastage in support of environmental friendly practices. Sincere apologies for any inconvenience caused.
Kindly send us the following details:
1. Name of the Deceased:
2. Name of Requestor:
3. Date requested:
Kindly note that ONLY Mass Ancestor Veneration and Transference of Merits will be held, be it for the 7th days, 100th days or annual anniversaries, on every new & full moon day of the month, on special occasions or festivals such as Chinese New Year, Qing Ming, Dumpling Festival, Seventh Lunar Month, Mid-Autumn Festival, Winter Solstice, etc.
FREE Registration